The Bill Murray EP by Sweatshop Union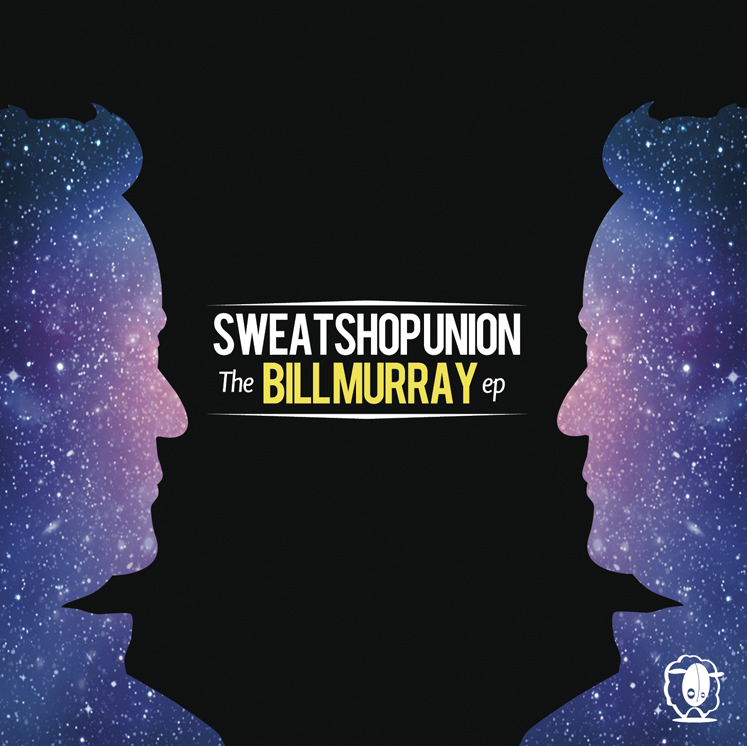 Just stumbled onto Sweatshop thanks to Spotify last week. If you can get past the fact that they're Canadian (I know it's hard), Sweatshop will hook you up with some old-meets-new production, a socially conscious flow, and Mac Miller looks.
After a little intro to remind us of the record's namesake, the first real track on the 8-song EP drops in. "Makeshift Kingdom" is an aggressive track with lots of commentary on our purpose in this life. While it has a certain Tech N9ne vibe, it's not dark and scary, just real.
After a sub-2:00 half-cooked track called "Sunburn," Bill Murray's third track is entitled "Bring Back the Music," and it is definitely my favorite from this release. The ethereal not-West-Coast-but-not-East-Coast-either beat makes for a very chill vibe, which like all good hip hop tracks set the stage for some irony. This is a pretty angry track about the state of the entertainment industry. Not an original idea, but a solid take on how superficial our appreciation of art is.
At the halfway mark, we get "Nuclear Family." This one is a close second to "Bring Back" for me. You could probably guess that it's about being a responsible pro-creator, but the lyricism is just killer.
Next up is the title track "Bill Murray." Dubstep infused beats with some fresh record scratching reminds me of late '90s Busta Rhymes. The music video is great, not to mention it requires no effort on your part to find, so check it out:
Next to last is "John Lennon." This one doesn't do a lot for me, but that doesn't mean it's bad. It's hard to make a hip hop track with a positive message that doesn't start to sound hokey.
Bill Murray wraps up with haunting "Staring at the Walls (Too Late)." This is a warning to those of us who don't live with much forethought or proactivity. Stand up people!
While it's probably not going to be inducted into the Western Canon of hip hop, this is a solid EP release from an almost-underground group that has a lot to offer without being wacky or cheesy. Chickity-check it out.